ELNA Flagship Clinic at Rockland Center
ELNA Flagship Clinic at Rockland Center
The Clinic of Tomorrow
Ultra-modern medical complex designed to transform the clinic experience for both healthcare professionals and patients
State-of-the-art offices and exam rooms using the most avant-garde technologies
Centralized and AI-enabled EMR, including advanced clinical decision support
Quick access to 30+ medical specialties within our network to facilitate patient referrals
Check-in kiosks
Concierge services
Free indoor and outdoor parking
Centrally located in Town of Mount-Royal and a high density area with easy access to nearby amenities, highway and public transportation
Medical Services
Expected GMF status with associated support & benefits
Family medicine with appointment-based, walk-in clinic
A wide range of specialized services
Corporate medicine
Home healthcare services

20,000 sq. feet

Over 30 doctors'
officies and
exam rooms

Vast open spaces

Abundant light:
14 fenestrated
officies & skylights
Transforming the Healthcare Experience
ELNA Medical is transforming the Canadian healthcare experience. After two years of rapid growth and expansion throughout the country, we're doubling down on our commitment by building an ultra-modern flagship medical complex with advanced technologies that will revolutionize healthcare delivery and provide you with an unrivalled support so you can focus on what matters most: your patients, your practice, and your quality of life. Join ELNA in building the clinic of tomorrow, today.
Laurent Amram, President & Founder, ELNA Medical Group
A Revolutionary Medical App
ELNA is driving change through disruptive technologies, powered by AI, and delivering Canada's most comprehensive medical app, designed to connect physicians and patients like never before.
Our seamless cutting-edge platform will integrate virtual and home services with our premier in-clinic experience to provide a precise and preventive approach to medicine, personalized like none other.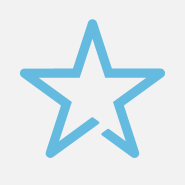 Transform the Future of Healthcare
When you join ELNA, you're joining Canada's largest integrated network of medical clinics, dedicated to providing exceptional service and value to our physicians.
We support your practice with cutting-edge clinic design and technologies, including an omnichannel experience that offers flexibility and endless possibilities.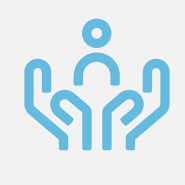 Excellent
Practice Support
ELNA's technologies and exceptional support reduce your administrative burden and enhance your practice, so you can focus on excellence in patient care.
Our dedicated team of administrative, billing, and medical staff are here to handle everything from scheduling, invoicing, IT/EMR, medical support, premises, supplies and more.
Increased
Practice Flexibility
Work where you want, when you want with flexibility of practice.
At ELNA, we support practice autonomy. With more than 115 clinics and points of care across Canada, including virtual and telemedicine clinics, you can work from anywhere – full-time, part-time, casual or locum.
Competitive
Financial Model
ELNA provides financial model with unrivalled service.
We also offer a wide range of incremental services to enhance you take-home pay, including Telemedicine, Occupational Health, Preventive Care, and Corporate Medicine.
ELNA is Canada's largest integrated
network of medical clinics

29 clinics in Alberta

4 clinics in Manitoba and Saskatchewan

39 clinics and points of care in Ontario

43 clinics, points of service and Central lab serving 3,000 MDs & 450 clinics in Quebec & Ontario

29 clinics in Alberta

4 clinics in Manitoba and Saskatchewan

39 clinics and points of care in Ontario

25 clinics in Quebec and Central lab serving 3,000 MDs & 450 clinics in Quebec & Ontario